Take a look at this great article that discusses the best selling farm tractor for sale in China. The article talks about how people are beginning to use tractors more and make up a larger share of the global agricultural industry, not just in China but around the world. This is great for the farmers with their low maintenance costs and increased productivity!
What is the best selling farm tractor for sale in China?
The best-selling agricultural tractor in China is the QL-504G. This machine is very popular in China because it is easy to use and has many functions that a farm needs.China Tractor 50HP Supplier QL-504G,G series compact tractor has strong power, the smallest working size in the industry, and an advanced structure.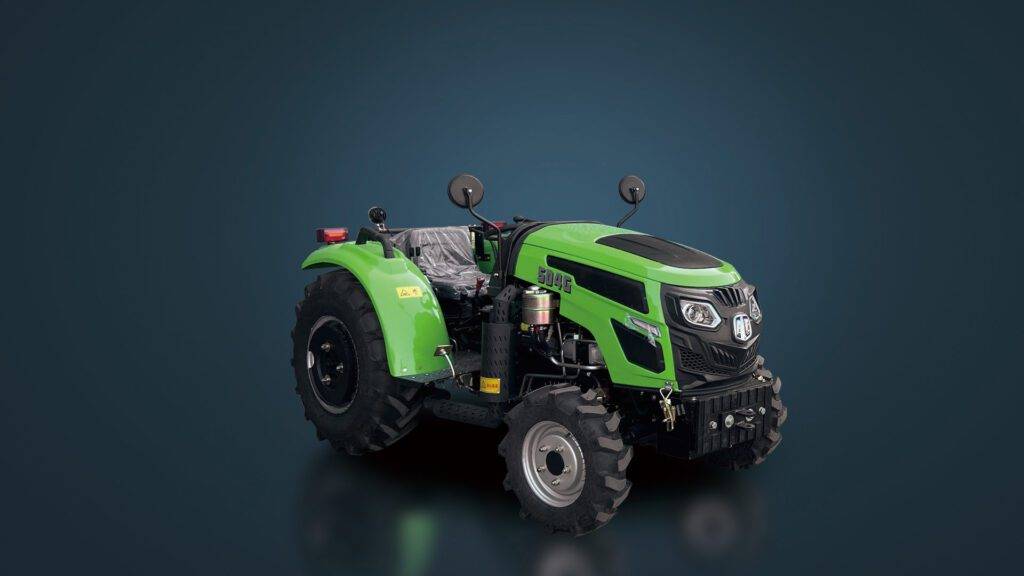 What makes this tractor so special?
This tractor is a best seller for a reason. It is powerful and efficient, making it perfect for large farming operations. The high clearance allows for easy maneuvering in tight spaces, and the durable construction ensures long-term use.
50HP tractor with strong power and advanced structure
Equipped with the famous brand high-quality engine, large torque reserve, and strong power. Power emission upgrade, more advanced performance, low fuel consumption, and high reliability.

50HP tractor more advanced technology
Reinforced sealed front axle for higher reliability.
Adopting a new type of high-pressure elevator, the operation is more convenient and flexible.
The transmission system adopts powerful gears, which are more durable.
Equipped with an external double oil cylinder, the work effect is better.

50HP tractor works more efficiently
The 8+2 shift system is adopted, the speed matching is reasonable, and the work efficiency is high.
The power output speed can be selected as 540/720 rpm, which can be matched with a variety of agricultural machinery and has a wider range of applications.

50HP tractor is more comfortable to drive
Full hydraulic steering system, easy and flexible operation.
The new streamlined fuselage design has a beautiful appearance and a wider field of vision.

50HP tractor ergonomically designed pilot operation and switch control, easy to operate and improve work comfort; easy to maintain, easy to maintain and overhaul
If you need a 50HP tractor, please contact us, Qilu will provide you with expert service.
Advantages of buying a tractor in China
When it comes to buying a tractor, there are many advantages to consider. Firstly, prices in China farm tractor for sale are often much lower than in other countries, making it an affordable option. Secondly, the quality of Chinese tractors is often very high, and this means that they will last longer than tractors produced in other countries. Finally, Chinese manufacturers are always updating their range of tractors, so there is always something new available to buy.
There are a few good reasons to buy a tractor in China. The first is that the quality of Chinese tractors is generally high, and they tend to last longer than their Western counterparts. Second, there are a lot of Chinese tractor dealerships, which means that you can find a good deal on a used tractor. Third, the shipping costs are often lower in China than in other countries.
This is the benefit of China farm tractors for sale.
Conclusion
Now that you've read our article on China's best-selling farm tractors, it's time to take action. There are many different types of tractors on the market, so it's important to do your research before buying. By researching the different specifications and features of each tractor, you will be able to find the machine that best suits your needs. Don't wait any longer – buy your farm tractor today!
There are so many great farm tractors for sale in China that it can be difficult to decide which one is best for you. I've listed some of the best selling tractors below, but be sure to do your own research as each tractor has different features that will perfectly suit your needs. If you have any questions about choosing the right tractor, please do not hesitate to contact us. We are happy to help you choose the best tractor for your operation!