A blog article on the 2 types of 1 ton mini excavator found in China. The article talks about who uses these excavators, what they are used for and the pros and cons of each type.
Einführung
China is the world's second-largest economy and is also the world's largest excavator market. Manufacturers in China produce a large variety of mini excavators to meet the needs of various customers. These mini excavators come in two types: electric and diesel.
Electric mini excavators are powered by an electric motor and can work in narrow spaces or shallow depths. They are lightweight and easy to operate, making them ideal for use on small projects.
Diesel mini excavators are powered by a diesel engine and can work in deeper layers or wider areas. They are heavier than electric mini excavators but offer greater power and durability.
2 types 1 ton mini excavator in china
1.China 1.0T Minibagger Hersteller
China 1.0T Baggerhersteller QLN-10ProAls neu konzipierter 1,0-t-Bagger ist er komfortabel, flexibel und geräuscharm. Es wird häufig in kleinen Räumen wie Baustellen, Gärten, Kommunen und Städten eingesetzt.
The 1.0T mini excavator is newly upgraded to strengthen the support structure of the safety frame to ensure that the safety of the driver is more effectively protected in the event of a rollover. The humanized pilot operation and switch control design are convenient for operation and improve work comfort.
The 1.0T mini excavator is equipped with imported Kubota engine, the frame is welded structure, the load is distributed evenly, and the rigidity is good. Easy to maintain, the integrated hood is lifted behind, easy to maintain and repair. The high cost performance is worthy of your choice.
The 1.0T mini excavator can be equipped with accessories such as rotary drilling rigs, breakers, rippe rs, ditch buckets, screen buckets, loading buckets, grab buckets, etc., with higher added value.
Der QLN-10PRO, Betriebsgewicht beträgt 1000 kg, ausgestattet mit dem KOOP-Dieselmotor. Schalldämmende Baumwolle reduziert Geräusche. Und wir akzeptieren benutzerdefinierte Farben von Minibaggern. Sie können auswählen, welche Farben Ihnen gefallen, und Ihren einzigartigen Stil zeigen.
The total length of 1.0ton is 3300mm, the total width is 1100mm, and the total high is 2360mm. Agility is a major advantage. The tailless design is suitable for working in small spaces.
Durch Anheben der Motorabdeckung haben Sie Zugang zur gesamten Maschine, was Wartungszeiten verkürzt und deren Wartung erleichtert.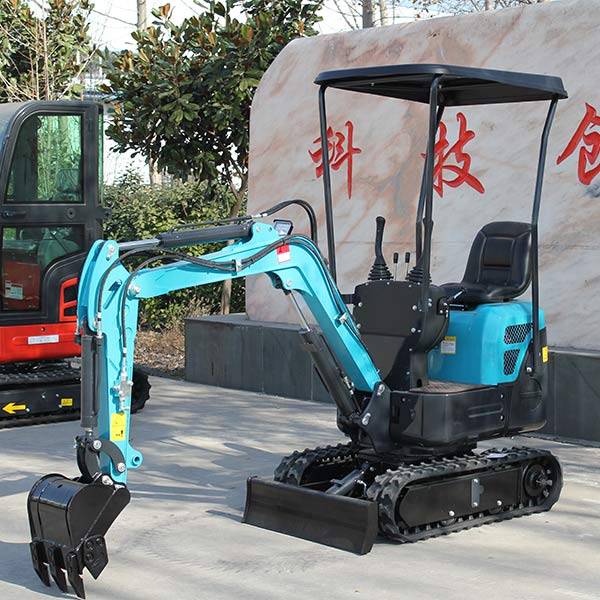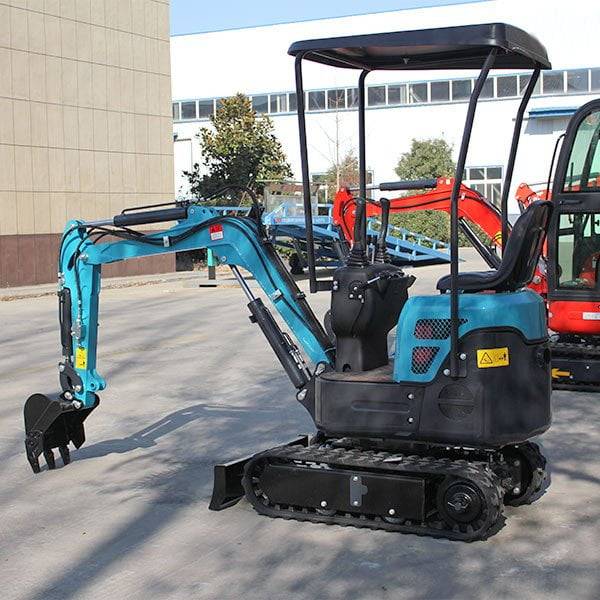 2.1.0T Bagger Hersteller QL-10Eco
The QL-10ECO,operating weight is 1000kg, equipped with the KOOP diesel single-cylinder engine , you can also choose KOOP EURO5, Briggs & Stratton gasoline engine. Large and medium excavators are powerless because the working environment is too narrow and complex, but our 1.0ton excavators are very flexible and can operate in small spaces without being affected by space constraints, is able to easily excavate on or next to walls.
Es wird mit einer Gummiraupe verkauft, die dazu beitragen kann, Schäden an der Landschaftsgestaltung und an Straßen in engen Baugebieten während des Aushubs zu reduzieren. einfache Bedienung, klein und flexibel und bequemer Transport.
OEM 1.0T-Baggerhersteller QL-10Eco,Der neu entwickelte 0.8T-Bagger der Eco-Serie integriert Energieeinsparung, geringe Größe, Flexibilität, leistungsstarke Funktionen und geringe Geräuschentwicklung. Es dringt weit in kleine Räume wie Baustellen, Gärten, Gemeinden und Städte ein. aufstellen.
Der 1,0-t-Bagger verwendet einen Motor, der die nationalen III- und europäischen V-Emissionsnormen erfüllt, mit starker Leistung, stabiler Leistung, gleichmäßiger Bewegung und geringer Vibration; Verwendung bekannter Markenhydraulikkomponenten, stabile Arbeit und hohe Zuverlässigkeit; Ausgestattet mit flexiblen Arbeitsgeräten, einfach zu handhaben Arbeiten in den Ecken von engen Räumen auf der Baustelle.
Der 1,0-t-Bagger ist mit einem humanisierten Design für Pilotbetrieb und Schaltersteuerung ausgestattet, das bequem zu bedienen ist und den Arbeitskomfort verbessert. es ist bequem zu warten, und die integrierte Haube wird hinten angehoben, was für Wartung und Reparatur bequem ist;
Der 1T-Bagger kann mit Zubehör wie Drehbohrer, Brecher, Aufreißer, Grabenlöffel, Sieblöffel, Ladelöffel, Greiflöffel usw. mit höherem Mehrwert ausgestattet werden. Ihr Einkauf lohnt sich.
Characteristics of the 1 ton mini excavators in China
There are many types of mini excavators in China, but the most popular ones are the 1 ton mini excavators. The 1 ton mini excavators are usually used for small projects and they have a lot of features that make them popular. Some of the features that make the 1 ton mini excavators so popular are their compact size, easy maneuverability, and powerful engines.
The 1 ton mini excavators are very compact and they can easily navigate through tight spaces. Their powerful engines help them move large chunks of earth quickly and easily. Because of their small size, the 1 ton mini excavators are also perfect for smaller projects. They are also affordable, which makes them a good choice for budget-minded contractors.
Fazit
If you're in the market for a mini excavator, be sure to check out our comprehensive list of 2 types 1 ton mini excavators in China. We've gathered some of the best options from top manufacturers so that you can find the perfect machine for your needs. So why wait? Start shopping today and make sure to take advantage of our amazing offers!