Compact tractors are those that have been designed for a smaller market. They offer lower horsepower and are often more affordable than their larger counterparts. However, there is plenty to know about these types of tractors before you make a purchase. In this article we will outline some of the things you should consider when looking for your perfect compact tractor.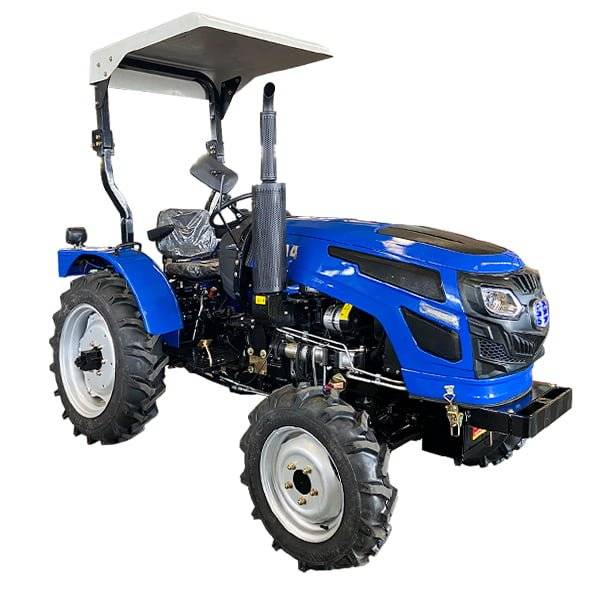 What is a Compact Tractor?
A compact tractor is a type of agricultural tractor that is designed for use in small farming or agricultural applications. They are typically smaller than standard agricultural tractors and have smaller engines with less horsepower. can still be used for a variety of tasks such as plowing, tilling, and hauling.
If you are considering purchasing a compact tractor, there are a few things you should keep in mind. First, consider what types of tasks you will be using the tractor for. This will help you determine the size and power of the tractor you need. Second, think about the terrain you will be using the tractor on. They are typically not suitable for use on extremely hilly or rocky terrain. Finally, consider your budget and make sure you purchase a tractor that fits within your price range.
They can be a great addition to any small farm or agricultural operation. With a little research and careful consideration, you can find the perfect tractor for your needs.
Uses for a Compact Tractor
A compact tractor can be a versatile tool on your property. Here are some ideas for using a compact tractor:
-Tilling and plowing gardens
-Mowing lawns
-Clearing snow
-Digging holes for fence posts or trees
-Moving rocks or other heavy objects
-Pulling trailers or other equipment
Benefits of Buying a Compact Tractor
There are many benefits to buying a compact tractor, including that they are versatile and can be used for a variety of tasks. They are also very affordable and a great option for those on a budget. Here are some other benefits of owning them: Lightweight – Compact tractors are much lighter than other types of tractors. This makes them easier to transport and also makes them easier to use in tight spaces. In fact, they are only about half the weight of conventional tractors.
为您找到合适的
When you are in the market for a compact tractor, there are a few things you need to keep in mind in order to find the one that suits your needs. First, consider what tasks you primarily use your tractor for. If you're using it primarily for light landscaping work, you won't need as much horsepower or axle load as someone who plans to use it for agricultural or construction work. Second, consider what attachments and accessories your tractor may need, and make sure the model you're considering is compatible with them.
Finally, don't forget to factor in your budget – they can range quite a bit in price depending on their features and specifications . Please contact Qilu Industrial's professional pre-sales service staff and they will help you choose the most suitable model.