If you're looking for a small excavator to take care of your smaller projects, then a 2 ton mini excavator might the perfect choice. These compact machines are designed primarily for gardening, but they can still help with light demolition and other small jobs in tight spots. In this article, we'll cover the best-selling 2 ton mini excavators on the market today so that you get a better idea of which one is right for you.
Best-Selling 2 Ton Mini Excavator On The Market Today
If you're in the market for a new mini excavator, you might be wondering what the best options are.
Kundenspezifischer 2.0T Minibagger Hersteller QLN-20Pro
Customized 2.0T excavator manufacturer QLN-20Pro, Als neu entwickelter 2,0-t-Minibagger integriert er Energieeinsparung, Zuverlässigkeit, Komfort, flexiblen Betrieb und geringe Geräuschentwicklung. Es wird häufig in kleinen Räumen wie Baustellen, Gärten, Kommunen und Städten eingesetzt.
Bequem und flexibel:
Der 2.0T-Minibagger ist mit einem importierten Kubota-Motor ausgestattet, das Fahrgestell ist einziehbar, das klappbare Planierschild, die Arbeitsbreite ist flexibel, das Umlenkarbeitsgerät ist für verschiedene Ecken geeignet, hydraulische Steuerung, flexiblerer Betrieb, hydraulische Schnellwechselleitung, einfach zu installieren verschiedenes Zubehör; Heben Sie die gesamte hintere Abdeckung an, öffnen Sie die hintere Abdeckung für routinemäßige Wartungsarbeiten;
Customized 2.0T mini Excavator safe and comfort:
Der 2,0-t-Minibagger wurde entwickelt, um das Umkippen und Herunterfallen von Gegenständen zu verhindern. Es gibt zwei Konfigurationsmöglichkeiten für Kabine und Kabine. Die gesamte Maschine entspricht den CE-Zertifizierungsanforderungen. Der Wabenlüfter im Kabinenmodell verbessert den Komfort bei Winterarbeiten.
Löffel, Stiel, Zylinderschutz und Bodenplatte sind alle aus hochfestem Stahlguss gefertigt. Mit extrem hoher Kostenleistung ist der 2,0-Tonnen-Minibagger Ihre Wahl wert.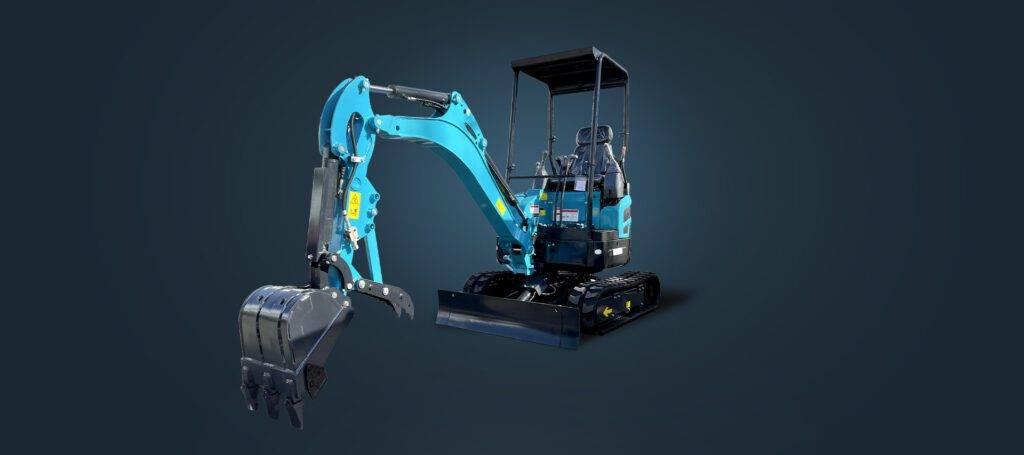 When considering the purchase of a 2 ton mini excavator, there are a few things to keep in mind. First, consider the intended use for the excavator. If it will be used for heavy duty construction projects, then a more powerful model may be necessary. However, if it will primarily be used for light landscaping tasks, then a less powerful model would suffice.
Another thing to consider is the size of the excavator. Some models are significantly larger than others, which can make them difficult to maneuver in tight spaces. If the excavator will be used in areas with limited access, then a smaller model would be best.
Finally, consider the price of the excavator. Obviously, budget is a major consideration when making any large purchase. But with an excavator, it is important to remember that cheaper models may not offer the same level of quality or performance as more expensive ones. In general, it is best to buy the highest quality excavator that you can afford.
The Pros and Cons of Using a 2 Ton Mini Excavator
There are many reasons to consider purchasing a 2 ton mini excavator. Here we will explore some of the pros and cons associated with using this type of equipment.
VORTEILE:
-A 2 ton mini excavator can be a very versatile piece of equipment. It can be used for a variety of tasks such as landscaping, gardening, and construction projects.
-This type of excavator is relatively affordable and can be a great investment for those who need it for occasional use.
-A 2 ton mini excavator is small enough to maneuver in tight spaces but still has enough power to get the job done.
NACHTEILE:
-A 2 ton mini excavator may not be powerful enough for some jobs such as large construction projects.
-This type of excavator can be difficult to operate if you are not familiar with its controls.
How to Maintain Your 2 Ton Mini Excavator
Assuming you have already purchased a 2 ton mini excavator, congratulations! You are the proud owner of a powerful and versatile machine. Here are some tips on how to maintain your new purchase so that it runs smoothly and efficiently for years to come.
Read the operator's manual thoroughly. This may seem like a no-brainer, but it's important to understand how your excavator works and what its capabilities are. The operator's manual will also provide valuable information on maintenance schedules and recommended procedures.
Inspect your excavator regularly. Check for any signs of wear or damage, and make sure all the bolts are tightened properly. It's also a good idea to clean the machine after each use to prevent build-up of dirt and debris.
Change the oil and filter regularly. This is one of the most important maintenance tasks for any engine, and it's especially important for mini excavators because they tend to be used in dirty conditions. Consult your operator's manual for specific recommendations on oil type and interval.
Keep the tracks clean and well-lubricated. This will help prolong the life of your tracks and ensure that they remain in good condition. Again, consult your operator's manual for specific recommendations on lubricants and procedure.
By following these simple tips, you can keep your 2 ton mini excavator running like new for many years to come!