A blog article on the 2 types of 1 ton mini excavator found in China. The article talks about who uses these excavators, what they are used for and the pros and cons of each type.
Introducción
China is the world's second-largest economy and is also the world's largest excavator market. Manufacturers in China produce a large variety of mini excavators to meet the needs of various customers. These mini excavators come in two types: electric and diesel.
Electric mini excavators are powered by an electric motor and can work in narrow spaces or shallow depths. They are lightweight and easy to operate, making them ideal for use on small projects.
Diesel mini excavators are powered by a diesel engine and can work in deeper layers or wider areas. They are heavier than electric mini excavators but offer greater power and durability.
2 types 1 ton mini excavator in china
1.Fabricante de miniexcavadora de China 1.0T
Fabricante chino de excavadoras 1.0T QLN-10Pro, como excavadora 1.0T de nuevo diseño, es cómoda, flexible y silenciosa. Es ampliamente utilizado en espacios pequeños como obras de construcción, jardines, municipios y ciudades.
The 1.0T mini excavator is newly upgraded to strengthen the support structure of the safety frame to ensure that the safety of the driver is more effectively protected in the event of a rollover. The humanized pilot operation and switch control design are convenient for operation and improve work comfort.
The 1.0T mini excavator is equipped with imported Kubota engine, the frame is welded structure, the load is distributed evenly, and the rigidity is good. Easy to maintain, the integrated hood is lifted behind, easy to maintain and repair. The high cost performance is worthy of your choice.
The 1.0T mini excavator can be equipped with accessories such as rotary drilling rigs, breakers, rippe rs, ditch buckets, screen buckets, loading buckets, grab buckets, etc., with higher added value.
El QLN-10PRO, el peso operativo es de 1000 KG, equipado con el motor diesel KOOP. El algodón de aislamiento acústico reduce el ruido. Y aceptamos colores personalizados de miniexcavadora, puede elegir los colores que le gustan, mostrar su estilo único.
The total length of 1.0ton is 3300mm, the total width is 1100mm, and the total high is 2360mm. Agility is a major advantage. The tailless design is suitable for working in small spaces.
Al levantar la cubierta del motor, se tiene acceso a toda la máquina, lo que reduce los tiempos de mantenimiento y facilita su mantenimiento.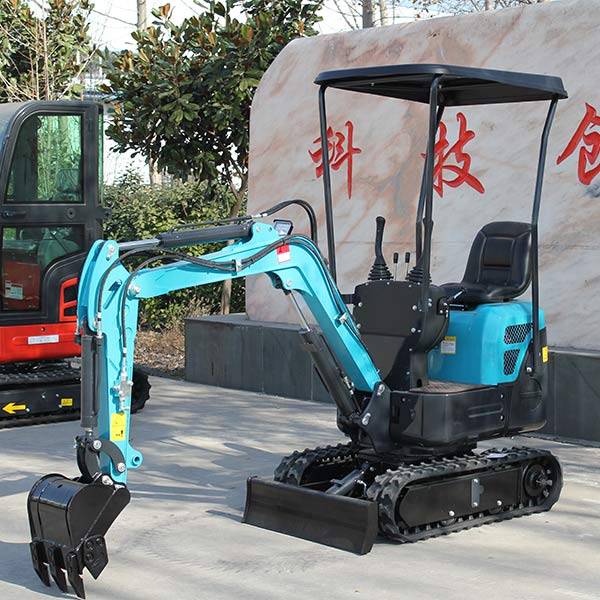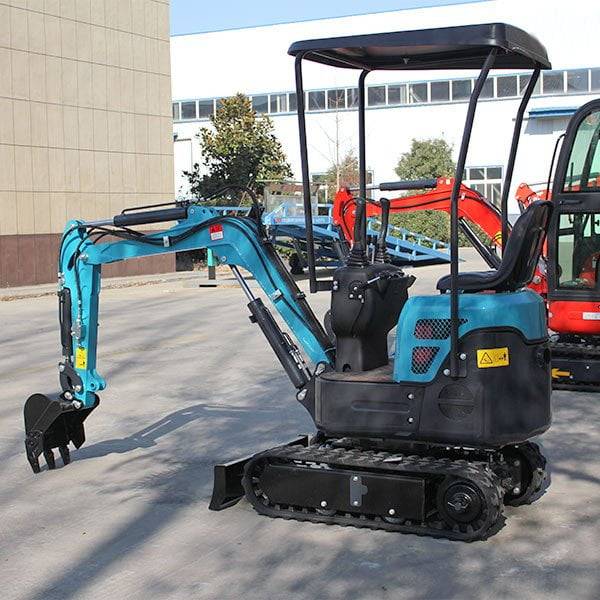 2.Fabricante de excavadoras 1.0T QL-10Eco
The QL-10ECO,operating weight is 1000kg, equipped with the KOOP diesel single-cylinder engine , you can also choose KOOP EURO5, Briggs & Stratton gasoline engine. Large and medium excavators are powerless because the working environment is too narrow and complex, but our 1.0ton excavators are very flexible and can operate in small spaces without being affected by space constraints, is able to easily excavate on or next to walls.
Se vende con una oruga de goma, que puede ayudar a reducir el daño al paisaje y las carreteras en áreas de construcción estrechas durante la excavación. La excavadora hidráulica de orugas tiene una excelente eficiencia de trabajo y una calidad rentable; Operación simple, transporte pequeño y flexible y conveniente.
Fabricante de excavadoras OEM 1.0T QL-10Eco, la excavadora Eco series 0.8T de nuevo diseño integra ahorro de energía, tamaño pequeño, flexibilidad, funciones potentes y bajo nivel de ruido. Penetra ampliamente en espacios pequeños como obras de construcción, jardines, municipios y ciudades. Hospedarse.
La excavadora 1.0T utiliza un motor que cumple con los estándares de emisión nacionales III y europeos V, con gran potencia, rendimiento estable, movimiento suave y baja vibración; utilizando componentes hidráulicos de reconocida marca, trabajo estable y alta confiabilidad; equipado con dispositivos de trabajo flexibles, fáciles de manejar Operaciones en las esquinas de espacios estrechos en la construcción.
La excavadora 1.0T está equipada con un diseño humanizado de operación piloto y control de interruptor, que es conveniente para operar y mejorar la comodidad en el trabajo; es conveniente de mantener, y el capó integral se levanta detrás, lo cual es conveniente para el mantenimiento y la reparación;
La excavadora 1T puede equiparse con accesorios como taladro rotativo, martillo, desgarrador, cucharón para zanjas, cucharón cribador, cucharón de carga, cucharón de agarre, etc., con mayor valor agregado. Vale la pena su compra.
Characteristics of the 1 ton mini excavators in China
There are many types of mini excavators in China, but the most popular ones are the 1 ton mini excavators. The 1 ton mini excavators are usually used for small projects and they have a lot of features that make them popular. Some of the features that make the 1 ton mini excavators so popular are their compact size, easy maneuverability, and powerful engines.
The 1 ton mini excavators are very compact and they can easily navigate through tight spaces. Their powerful engines help them move large chunks of earth quickly and easily. Because of their small size, the 1 ton mini excavators are also perfect for smaller projects. They are also affordable, which makes them a good choice for budget-minded contractors.
Conclusión
If you're in the market for a mini excavator, be sure to check out our comprehensive list of 2 types 1 ton mini excavators in China. We've gathered some of the best options from top manufacturers so that you can find the perfect machine for your needs. So why wait? Start shopping today and make sure to take advantage of our amazing offers!