Tractors are a necessity for many farmers. They make it possible to break up ground, till the soil and plant seeds for crops. If you're looking for a new tractor, it can be difficult to find one that is affordable but still powerful enough to do the job correctly. In this article we'll take a look at some of the best 50 hp tractor for the money on the market so you can make an informed decision about which one best suits your needs.
What is the best 50 hp tractor for the money?
There is no definitive answer to this question as it depends on a number of factors, such as what you intend to use the tractor for and your budget. However, we have compiled a list of some of the best 50 hp tractors on the market to give you an idea of what is available.
1.John Deere 5085E Utility Tractor: This tractor from John Deere is one of the most popular models in its class and offers a great mix of power, comfort, and features. It is perfect for a wide range of applications including mowing, plowing, and hauling.
2.China Tractor 50HP Proveedor QL-504G: This Massey Ferguson model is a great choice for those looking for a powerful and versatile tractor. It comes with a wide range of attachments and can be used for tasks such as mowing, tilling, and loader work.
Porcelana Tractor El tractor compacto de la serie QL-504G,G del proveedor de 50HP tiene una gran potencia, el tamaño de trabajo más pequeño de la industria y una estructura avanzada. Diseñado para operaciones de invernadero
Tractor de 50HP con gran potencia y estructura avanzada
Equipado con el motor de alta calidad de la famosa marca, gran reserva de par y gran potencia. Actualización de emisión de energía, rendimiento más avanzado, bajo consumo de combustible y alta confiabilidad.
Tractor 50HP tecnología más avanzada
Eje delantero sellado reforzado para una mayor fiabilidad.
Al adoptar un nuevo tipo de elevador de alta presión, la operación es más conveniente y flexible.
El sistema de transmisión adopta engranajes potentes, que son más duraderos.
Equipado con un cilindro de aceite doble externo, el efecto de trabajo es mejor.
El tractor de 50 CV funciona de forma más eficiente
Se adopta el sistema de turnos 8+2, la coincidencia de velocidad es razonable y la eficiencia del trabajo es alta.
La velocidad de salida de potencia se puede seleccionar como 540/720 rpm, que se puede combinar con una variedad de maquinaria agrícola y tiene una gama más amplia de aplicaciones.
Tractor 50HP Proveedor es más cómodo de conducir
Sistema de dirección hidráulica completa, operación fácil y flexible.
El nuevo diseño aerodinámico del fuselaje tiene una apariencia hermosa y un campo de visión más amplio.
Tractor 50HP Proveedor,50HP tractor ergonomically designed pilot operation and switch control, easy to operate and improve work comfort; easy to maintain, easy to maintain and overhaul.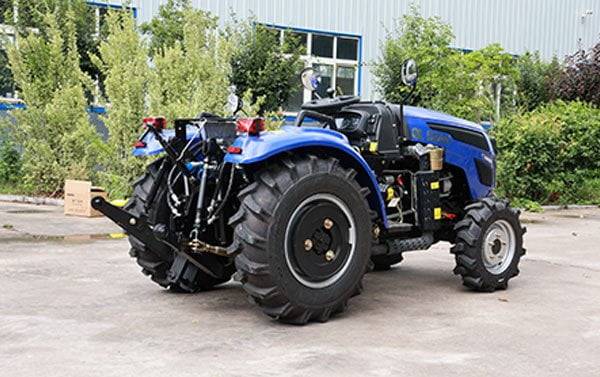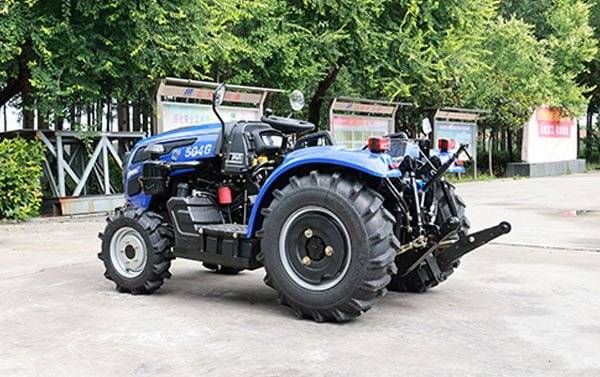 How much horsepower do you need in a tractor?
When it comes to tractors, the question of how much horsepower (hp) you need is a common one. There are a variety of factors that go into determining the right amount of hp for your needs, including the size of your farm, the type of crops you grow, and the implements you use.
So, how do you know how much hp you need in a tractor? Start by consider the size of your farm. If you have a small farm with less than 50 acres, you can get by with a lower hp tractor. However, if your farm is larger or if you have hilly terrain, you'll need a tractor with more hp.
Next, think about the type of crops you grow. If you grow hay or other forage crops, you won't need as much hp as someone who grows row crops like corn or soybeans. The reason for this is that forage crops don't require as much power to harvest.
Finally, consider the implements you use on your tractor. If you only use basic implements like a plow and harrow, you won't need as much hp as someone who uses more specialized equipment like a grain drill or hay baler.
So, how much hp do YOU need in a tractor? It depends on your specific situation. But by considering the factors mentioned above, you can narrow down your choices and find the perfect tractor for your needs.
How to find a best 50 hp tractor for the money
When it comes to finding the best 50 hp tractor for the money, there are a few things you need to keep in mind. First, you need to decide what size property you have and what kind of work you plan on doing with the tractor. If you have a small farm or ranch, then you probably don't need a massive tractor that's built for heavy-duty work. Instead, you can focus on finding a smaller tractor that's more maneuverable and easier to operate.
Once you know what size property you have and what kind of work you'll be doing with the tractor, you can start looking at different models and brands. It's important to read reviews from other farmers and ranchers before making your final decision. You want to make sure that you're getting a quality tractor that will last for years to come.
Finally, when it comes time to purchase your best 50 hp tractor for the money, be sure to shop around for the best deal. Compare prices at different dealerships and online retailers. You may even be able to find a used tractor that's still in good condition and save yourself some money.